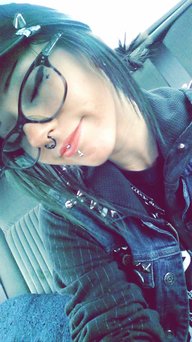 Joined

Apr 28, 2017
Messages

16
Age

22
Current Location
I feel like if you have no purpose, there's no point in living. I can't help but feel impatient and angered by my surroundings. We all have the common goal of being happy; I know that seeing the world and talking to new people everyday makes me happy. Nothing is holding me back from doing so anymore.
This world has a lot for me to appreciate and I'd like to do so immediately! I don't need funds or a job, I just need good vibes and one meal a day lol
I need to make the most of my life while I can. If I'm completely honest, I feel very depressed. I shouldn't. I have a great foundation with family, but travelling will change my whole state of mind. I can't do it alone... which brings me to this website ! It helped my ex when he travelled...without me !
Id like to go anywhere you want to go! Just be my road dog and I'll be great company. Help me change my life!
I am 420/ lucy friendly, don't drink much, and am ready to go.