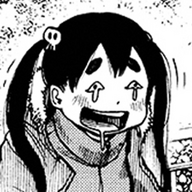 Joined

Feb 14, 2021
Messages

2
Reaction score

5
Age

21
Homebase
Website
Hello!
My name is E.J. and as you can guess, I've been sitting in my room for two years, truth be told though, I rather not continue sitting, before the pandemic hit and I was in high school, I used to busk downtown almost every weekend with my harmonica and went to a blues bar every Thursday to jam, god I miss those days, when I graduated high school, I was supposed to go to music college with a focus on jazz and improvisation but then the pandemic hit.... after a year of depression, escapism, and heavy introspection later, I finally came upon this forum, It's a relief knowing that
busking
is a huge part of the vagabond lifestyle since so far, that was the only sort of work I ever enjoyed, there was something very... liberating about putting your vibes out there and becoming one with the city, eventually I stopped caring about the money and started hoping that somebody would walk up to me and talk during my set, it's the little things like that I took for granted until COVID-19 hit
I still don't really know what I want to be when I'm older, but I knew it'd be related to art in some way ever since I became infatuated with Woody Guthrie at the age of 16, perhaps that was the start of my interest in travelling too. That's why I'd like to see If I'd be able to do it, I plan on
hitchhiking
when the pandemic ends, probably around September, only a short trip to Vancouver, but if I end up loving it, I think that's what I'd like to become, imagine everybody's faces a decade later when I tell them I hobo around for a living lol, I hope I'm not in over my head for thinking of hitchhiking, or of even travelling for a living, I'm aware the life-style get's romanticized a lot, and that it can be very lonely, dangerous and scary at times, you could get assaulted, you could get stranded in the middle of nowhere, get ticketed and maybe even get your shit stolen too, but I can't help but feel as if I was meant to do this, and because of how young I am, I might as well try yk? don't want to die on my deathbed wondering "what if?" after all.
Anyways, on to the personal stuff, I enjoy film a lot, hell, I might even go to college for it... that is, if it didn't cost 47k for tuition lmao, music-wise I've been playing the harmonica for four years, you can DM me if you'd like if you want a recording from back when I jammed at bars and such, I'm also trying to get into guitar as well, because if there's one thing I've learnt, is that it's hard to find a busking partner you can commit with, plus I've always loved folk music and the blues, so It'd be a neat way of internalizing the language more
I find it fascinating that the hobo community is alive well into the 21st century, and to see the integration of
technology
and the internet being melded together with a millennia-old lifestyle, the future is indeed now lmao, wonder who the first hitchhiker in space will be? I look forward to posting here more, and perhaps posting my travels here too if I ever do head out, and If we ever meet, I would love to jam with y'all
<-here's a picture of me from Supercrawl 2019 btw, funnily enough, I've never played with or even met this guy before, we just sorta sporadically jammed together in the moment after my partner walked out on me, I suppose I've always been lucky with these sort of things lol