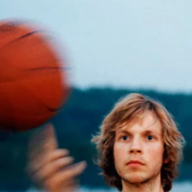 Joined

Feb 13, 2020
Messages

3
Hometown
Yo dudes.

Born and raised in Portland - moved all around thruout my upbringing - I am an introverted male entity in the mid 20's - love all things related to twee pop, shoegaze, old punk/indie. Pokemon and sort of cute/tranquil stuff as well. I've been deprived of the majority of my years on this planet - and looking to find some ulterior purpose. I also indulge in passive consumption of the devils lettuce. Not too often though; I promise.

I've been studying on getting a tech/IT cert, I read, love sociology and psychology/mental health studies. And I'm attempting to get my feet off the ground being homeless on and off for close to a year.

Anyone else here in Bham RN or within any sort of proximity within the PNW?

Nice to meet ya'll!