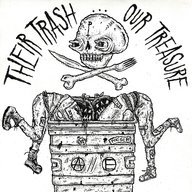 Joined

May 15, 2018
Messages

21
Location
I've recently gotten a German shepherd puppy and I'm taking him on the road very soon. I've trained him well and I take him on extensive camping trips and hikes. He will be a excellent road dog. Although I have a few questions I can't find answers for anywhere else.

Does anybody find work with their dog? As in a job that allows a dog such as farm work. I'll be traveling by foot btw.

What happens when the dog gets old? What's the oldest road dog you've seen?