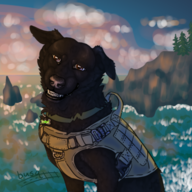 Joined

Nov 17, 2017
Messages

15
Location
Website
Hello! I know this is a bit unorthodox for this forum, but I figured it would be worth a shot. I adopted the sweetest large dog, Maize, a few weeks ago. I was intending to continue on the road and have plenty of time to train her. She's really smart and, with very little effort at all, knows how to heel, sit, lay down, stay, come (though I tell her 'here now' because she listens better), etc. She has a great learning disposition. However, I was recently offered a good job that I took because I could really use the cash for medical expenses rn. My sweet girl is not doing well in a house environment, but not for the usual reasons! She doesn't chew, bark, or potty inside. She's good with kids, cats, other dogs (though is hesitant and grumbly with larger dogs at first), and even has a rabbit friend. The issue is she whines. A lot. I've been working on her training consistently by giving her plenty of exercise and mental stimulation, positive reinforcement/attention when she has been quiet for some time, and ignoring her otherwise. She seemed to be making some progress, but the person I'm staying with recently got a puppy. Maize just had a litter of her own when she was with her old owner, and they separated her pups from her too young. She's very stressed out, and I can't curb the whining when it seems to be rooted from her trauma and my current housing situation. Had I been on the road, I can't help but think that she would have been doing so much better. I would like to find another traveler who would like a dog because I can feel myself losing patience with her, and this isn't fair to her at all.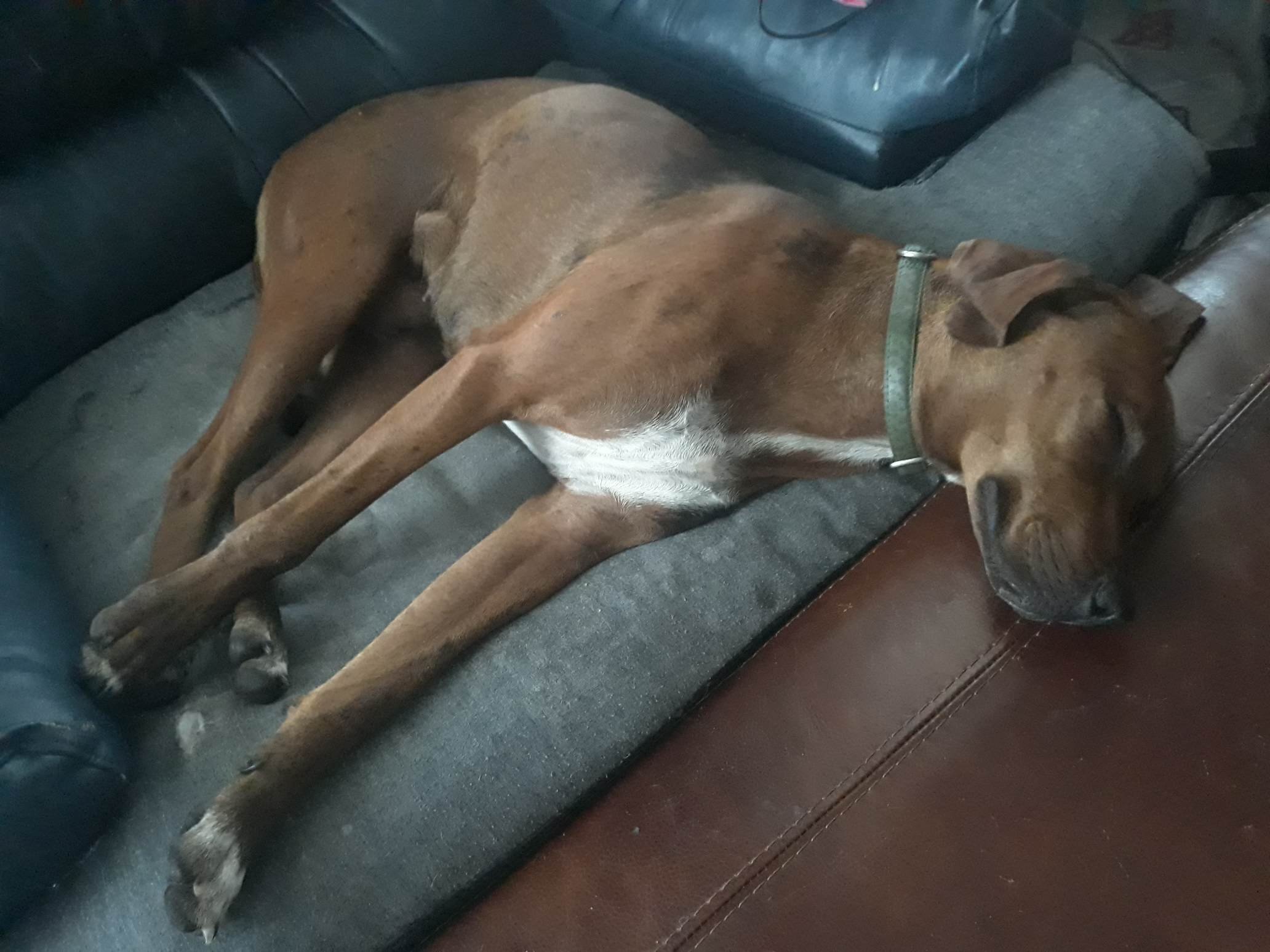 Info:
- Great Dane x Black and Tan Coonhound
(Just what I was told, but can't help to think she looks more Redbone. The Great Dane parent was on-site so I know that part is true.)
- Turns 1-year-old on December 13
- Needs to be spayed! The low-income resources for this in my area aren't great so I would have to wait until February to do so, unfortunately.
- She had a small to moderate amount of what I presume to be mange when I adopted her. I have a topical medication I have been using that can go with you. If you have the means to get her some Ivermectin, that would be better, but the hair in her bald spots behind her ears is starting to grow back now.
- I can give you a harness, collar, and leash if you'd like.
I am Arkansas right now, along I-40. I am willing to travel a few hours to bring her to you if you're prepared to take care of her. Feel free to message me or comment if you have any questions. If you're interested in her, please tell me a little about yourself. No rehoming fee, but I want to make sure she's not going to end up constantly being bred or as a bait dog.