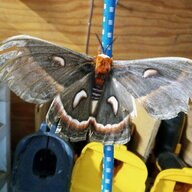 Joined

Jan 7, 2017
Messages

511
Location
Website
Hello, all.
I've been storing a basic glassblowing setup for the last 3.5 years, and I haven't been able to use it almost at all since I began travelling..
This entails a gently used GTT Lynx single flame torch, with a graphite attachment. Has two quick connect hoses for oxygen, and propane. A pair of glassblowing glasses (can't recall the exact shade), a couple rods of random glass color, and plenty of clear borosilicate glass tubing partially broken down for making blanks.
All of this stuff fits into a single tool box. I've calculated the monetary value at about $600. Though, I am open to trades, and willing to discuss.
You pick up.
Would be extremely convenient for any of you attending the 2020 jamboree!! For they are within the same state, and I will be in the neck of the woods to get it to you!

I'm most likely going to be on foot, so I would need someone with a vehicle to pick it up, for it weighs too much for me to pack around.