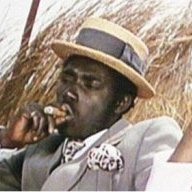 Joined

Feb 18, 2010
Messages

82
Age

24
Current Location
so my friend and I tried a few times last night to get stick 'n poke tattoos to work.
We had some inkflow issues at first, the india ink wasn't really getting to the tip of the needle, so we probably should have wrapped more thread around the needle. So we tried using pen ink which went in better but didn't stay when the excess was wiped away. I'm guessing from the lack of blood that we might not have gone in deep enough? (we went in about the thickness of a penny.) It's now the morning after and it doesn't hurt at all. I did try to rub more ink in the holes afterwards but I feel like that's just wishful thinking.

only other thing I can think of is maybe we were doing the actual tattooing wrong? we went straight in and out vertically. Do we have to do more of a scratching motion with it? My friend tried slash and pour on himself when I was asleep and it seems to have worked pretty well.

Any advice?