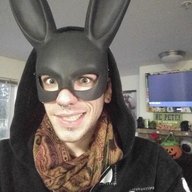 Joined

Dec 8, 2016
Messages

2
Hey y'all,
I've been on this site on and off for a few years but haven't gotten around to creating an account until now. Felt like I may as well introduce myself and maybe make a few acquaintances before I start wandering in a couple months.
I'm 24, just moved from Buffalo to Seattle and I'm just about ready to get back on the road.
I've traveled lightly here and there since graduating high school, but never anything longer than a month or so. Recently I packed up and left New York to try things out on the west coast but the homebody life has been bumming me out and dragging me down. I thought a big change would settle my mind but after only a short time here I'm already itching to try out somewhere new,
Every time I've gotten on the road before I've let minor setbacks kill my drive and send me crawling back to my hometown.
The first was a shitty experience at a rainbow gathering, and the second was a shitty time in Nola.
I've had a few years of stagnation and I'm finally ready to get back to exploring.
My lease is up in February and I'm thinking about ducking out then.
I'm selling or getting rid of anything I cant carry on my back and seeing where I end up.
Going all in.
If anybody here is gonna be heading out around then I'm down to meet up. I'll probably post something in the road dog section around then too.
I'm thinking about
hitchhiking
or hopping south to wait out the rest of the cold months and then seeing where I end up.
So anyway, hey. Hows life?
Last edited: