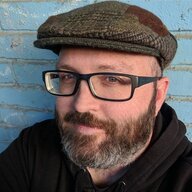 Semi-retired traveler
Staff member
Admin
Joined

Aug 4, 2006
Messages

9,314
Hometown
Website
This is just a general announcement to let folks know that I've re-opened the gallery area of StP:
https://squattheplanet.com/gallery
I had closed it previously due to disk space running short on the server, but I've recently solved that problem so we should have plenty of space available for members to upload photos. Also, it was debatable that the gallery was even relevant here (since most of us post photos in threads) but i figure fuck it, we'll play around with the idea and see if it works.
That said, one of the previous problems we had was some users uploading ridiculously off topic pictures or just utter nonsense, so I've restricted the ability to upload photos into only the pre-definited categories. For the most part, I'd like the gallery to be a place for users to show off their best photography (whether it's on a cell phone or a fancy DSLR) and not just a place to dump random pictures. With that in mind, anything that gets uploaded to the gallery may be deleted by myself or the staff here on StP if it doesn't meet some basic requirements. These requirements are currently undefined, since this is a new project. I'll try and draw up specific rules later.
just upload good shit and not trash, and your pics will stick around in the gallery for a long time.
of course any input or suggestions on this project would be greatly appreciated!