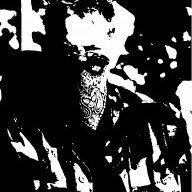 Joined

Jan 7, 2012
Messages

61
Age

27
Location
We all know who the peace police are, right? The ones who think "diversity of tactics" is a dirty word.

We have them in NM too, but here they're getting a little bored with the lack of militant tactics.

So, lacking a fucked up window to gawk at, they decide that any sort of direct action qualifies as violence.

When we mic-checked the governor, it was "violent" and "threatening".

When we disrupted an ALEC dinner with nothing but our vocal cords, it was "irresponsible" and "childish".

NM has historically had a really crappy direct action culture, do these assholes really need to stifle it when it starts to take hold.

For fuck's sake, Occupy Farmington decided to ban any type of illegal action in their local "movement" (more like groveling fest).

We all know the peace police, but has anyone else ran into this particular issue?