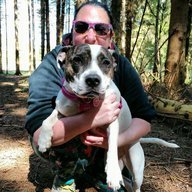 campervan untilising nomadic traveller
Joined

Dec 18, 2011
Messages

968
Location
Be careful if you're in the San Diego area. There is a video of a suspect but it doesn't seem to want to load when pasted to the thread, so follow the link to have a look.
http://www.latimes.com/local/lanow/la-me-ln-san-diego-homeless-killings-20160706-snap-story.html
Fourth homeless man is attacked in San Diego as police search for killer
Kevin Faulconer
and Police Chief Shelley Zimmerman called the case the department's highest priority. Officers and activists have been informing homeless people of the attacks, showing them photos of the suspect, working to connect people with services and shelter, and advising them to be particularly aware of their surroundings.
"These evil acts of violence are some of the worst I've seen in my 34 years in law enforcement," Zimmerman said.
These evil acts of violence are some of the worst I've seen in my 34 years in law enforcement.— Police Chief Shelley Zimmerman
Nisleit stopped short of calling the assailant a serial killer, but described the attacks as a series. "We consider him extremely dangerous," Nisleit said. "We need to have him removed from the community as soon as possible."
The spree began Sunday. Police said the victims all suffered similar and significant trauma to the upper torso, but they would not detail the injuries. Three of the four men had been sleeping at the time; all were alone.
Angelo De Nardo was the first victim. He was found about 8 a.m. Sunday, ablaze under a freeway bridge in the Bay Park neighborhood. An autopsy concluded the 53-year-old had suffered extensive injuries before being set on fire, officials said.
Police said a man was seen carrying a gas can while running across northbound lanes of Interstate 5 about two blocks away. He was described as 30 to 50 years old, wearing a tan or brown jacket or sweatshirt and a baseball cap and carrying a backpack.
The victims of Monday's attacks were identified Wednesday. Manuel Mason, 61, was found critically injured in the Midway District about 4:50 a.m. He is expected to survive. Shawn Longley, 41, was found dead at a sports facility in Ocean Beach about 6:10 a.m.
Witnesses to Wednesday's attack heard a commotion and saw one man crouched over another behind an apartment building south of Broadway at Columbia Street. One man ran to help the victim and yanked a flaming towel off him, Nisleit said.
He said the towel had been soaked in a flammable liquid and placed on the 23-year-old victim, who was not named. The man also suffered "significant trauma" to his upper torso, Nisleit said.
Michael McConnell, who works with San Diego's homeless community, said Wednesday that some people he's spoken with were aware of the attacks — and were afraid and angry. But plenty of others, he said, didn't know or didn't care.
"I think there are a lot of people that are so beaten down," McConnell said. "They're existing but they don't care. It's really sad."
James Johnson said he sleeps by himself, but he's close to the Broadway police headquarters and doesn't believe an attacker would strike so close to law enforcement.
"I'm not a social person," he said. "I'm more of a loner. I always try and find a good spot."
A number of transients said they had armed themselves in the wake of the attacks. One man brandished a pink bat.
"If someone comes up and I don't know them at nighttime, with people going around beating up the homeless and taking them out … I'll tell them to back away, and come out with this" bat, John Henry said.