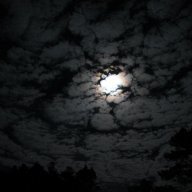 Joined

Feb 12, 2014
Messages

3
Reaction score

12
Website
Thought I'd share this unfortunate story....Just to bring you all down haha.
When I left home at age 14 I met this guy named Army. He was probably 16 or 17 and he had this girlfriend named Lisa who was my age. Both of them had big, huge mohawks. That's how we met, they saw me on the street & said, "Hey man! We like your 'hawk!"
I started hanging out with them after that. We were
squatting
with Army's friends in a basement in LA. After awhile, Army started fighting with the guy who sort of ran the squat & got himself kicked out. And that meant that Lisa & I had to leave, too. We didn't really have anywhere else to go, so Army said we should train hop down to New
Mexico
and stay with Lisa's sister. I was, as I said, only 14 and I didn't have other friends so I said why not?
The day we left I was so high on dope I can hardly remember what was going on. I don't even remember actually getting on the train, I only remember sitting on there train car with a bunch of other hobos. But the next train we were supposed to hop, that's when shit went down.
I remember Lisa jumping on the train first as it was starting to leave. Army said, "You go first!" but I shook my head & said back, "No, you." Then, next thing I remember, Army got caught under the wheels of the train. I was so fucked up at the time that I could hardly react or even scream. The train rolled away with Lisa on it & that was the last I ever saw of her. And there I was, stranded in the Arizona desert, only friend in the world just killed right in front of me. I didn't know what to do, and there was blood all over me, so I just ran in the other direction as fast as I could. Eventually when I was less fucked up I was able to get some money to buy a greyhound ticket back to California. And man, that seemed like the longest bus ride of my life. I was so worried about Lisa. And I was so scared over what I had just seen. And I was now without friends.
I don't know why I felt the need to share this story. I bet someone on here has had a similar situation happen to them. And I had never shared this story with anyone before because, quite frankly, it's not a feel-good story. Haha. That was my first and last train hop, though. I feel like I should try it again someday. But this time not all swacked out on dope!