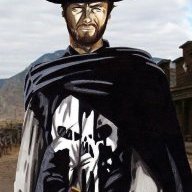 Joined

Feb 18, 2017
Messages

35
Reaction score

61
This sorry starts with a kind of rambling preamble, but it's necessary to elucidate and illustrate my state of mind.
Somewhere way back around 2008 I had moved to Toronto with my wife and daughter. She's a beautiful thin young black woman with a body and she had started stripping about two months after we made the move when I wasn't bringing home enough bacon. This was the source of much consternation among us. That combined with her having either borderline personality disorder or bipolar disorder led to a lot of raucous fights between us.
One fine summer Saturday we came from our place in the eastern suburb of Scarborough to a barbeque her family was having in the downtown ghetto Regent Park. Regent is the oldest ghetto in
Canada
, an ancient housing project smattered with giant tenement towers, anyways I'm digressing. We were having a great time as usual and I was truly one of the family in those days despite being the only white guy in a poor black family. These folks are mostly hustlers and gangsters but good people, and still family to me even all these years after my divorce.
At some point after a rowdy afternoon and evening of drinking, my wife and I got to arguing in her aunt's kitchen over some trivial matter or another, and when I shut her down with a strong and valid point she gave me a good hard smack as reward. Never one to hit a woman or worse, run my sauce mouth some more, I took a walk to Tim Hortons for a coffee. Anyone from Canada knows this soothing elixir is a panacea for the soul.
I took my time to allow some chill space between us but lo and behold, when I arrived back to the party, she had already left, headed home to Scarborough on the subway with my 7 year old daughter in tow. I probably had another beer at that point and it was almost midnight, just about time for me to head home too. It was just starting to rain as I dug through pocket shrapnel in search of a subway token, but I was horrified to find the only set of keys to our house in Scarborough!
It was at the same time I made this discovery, that the skies articulated my wife's inevitable wrath with a torrential downpour. I quickly said my goodbyes and took the shoeleather express to Union Station so I could catch the GO Train to Scarborough and in doing so, hopefully arrive home in the nick of time to get my girls in out of the cold and wet. I was wearing a long black trench raincoat, prepared for this weather but they were not.
Well, with my two feet and a heart beat I made it to Union just after midnight. There wasn't a whole hell of a lotta time to catch the final midnight train so I jack-rabbited down the stairs into the station through the labrynthine maze that was the Union Station of yore, without purchasing a ticket, and then up the stairs to the platform where the eastbound train was scheduled to be at. I arrived with a few minutes to spare, panting, wheezing, and gesticulating to some youthful revelers on the platform nearby.
"Where's the train? Schedule says platform 12."
Well, they were as baffled and bewildered as I as they were trying to go in the same direction, only a lot further. Way out to the far-flung city of Ajax. Perhaps the schedule monitors were wrong. There was only one other train present on a platform far ahead of me, with some 10 sets of tracks and platforms between me and the train. I heard the diesel engines fire up, noted their direction and told the kids on the platform with me:
"There goes our fuckin' train NOW!"
I made an illegal dash over the tracks separating me from my conveyance as it started to lurch eastwards. I hauled-ass up to the train which was fairly chugging along by now, got a grip on a ladder rung and pulled myself up. The GO trains have an accordion/bellows style corridor in between cars so there is really no convenient place to ride other than just hanging onto the ladder. The rounded rungs were slick with rain and as we pulled out under the open sky I said a little supplication to the hallowed and heathen patron of hitchers and hobos. I like to think of him/her/it as "Loco" both in name and demeanor.
As I hung on I thought this was way more intense than a freight ride. Barely a mile out of the station, my hair saturated and shoes soggy, with my heart palpitating like an overworked sump pump, I looked out over the tracks ahead. Just ahead, with dread I saw no fewer than five rail workers in high vis orange rain gear and as I whizzed by they definitely saw me.
What a grim spectacle I must have been, long, drenched hair in a long trench coat whipping in the wind, in stark contrast to the white train. As small as I tried to make myself there was no doubt I had been noticed as they pointed at me and one fellow got on his radio. The train slowed to a stop near an overpass, a scant distance from the oncoming flashlights of the railmen running towards me.
Panic gripped me at the prospect of being caught but worse was my terror at the likelihood of my poor girls in Scarborough locked out in the fierce deluge, and how peeved my abusive paramour was going to be! I made a manic dash for the street below and a fortuitous revelation was made. No fence! Serendipity from the fickle lord Loco himself.
As I sprinted through the brush and onto the road below, I made another hasty appeal for Providence to the divine demi-drifter. I must get back on that train! I wouldn't be discouraged by the boisterous threats that hounded me out of there, I ran under the overpass and up the embankment to the other side of the train. The sullen silhouettes of the already departed railmen were making their way back westward, back to their work, and I stifled a chuckle at the thought of how I must've looked like some sinister, gloomy mothman to these men, and perhaps the commotion I caused had provided them some warm thrills in the otherwise cold and tedious night ahead.
I lingered there in the shadows and shrubbery until at long last the brakes hissed their song of sweet release. I was even blessed with a break in the tumult of precipitation as the skies only misted now with a fine drizzle. I jumped out of my hidey-hole in the heath and grabbed hold of the train before it picked up too much velocity. As I smiled upon my situation so far I made a final benediction to my divine benefactor. Scarborough or bust!
I made it to the first station, Main, in about 7 minutes without further incident, and briskly scampered under the train to the other side. I clambered up onto the platform unnoticed and into the benevolent warmth and dry of the coach's interior. As I found my seat I overheard two old ladies griping about how the delay was reputed to have been due to the mysterious figure that was seen through the window by some passengers, ambling around near the train. With that eavesdropped but of info, I was reminded of my appearance, quickly removed and bundled up my jacket and tied my hair up into a ponytail.
Two stops later I arrived in Scarborough at Eglinton Station and swiftly hoofed it to my cherished abode. No one was there to greet me or beat me so I went in and immediately charged up my phone. I called my better-half as soon as I had enough charge and she was so cheesed I think she hung up at first. So I got her back on the horn and it turns out she had realized she didn't have the keys on the subway ride home, and so had gone to her sister's place instead. Boy did I feel like a monkey! Oh well, all's well that ended well, it was a night through hell, but I lived to tell.
She came back in the morning as pissed off as ever but I was so elated telling my story that I think it diffused most of her wrath, cuz she was absolutely nuclear when we talked the night before. We've since had a son together but now we have parted ways. Obviously I took stupid risks, but I gambled and won. I acted on faith and impulse, and I don't advocate any of my actions to anyone else so save your lectures and conjectures if that's what you have in mind. I'm just telling the story.
Last edited: