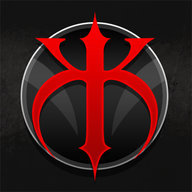 Joined

Nov 22, 2010
Messages

478
So I'm starting to think that the FBI is starting to move in on StP. Where the fuck are these "kids" getting the idea that hopping trains are cool? I mean, seriously? You're gonna come HERE of all places? Just talk to the fuckin kids that told you it was cool in the first place. "Oh, I don't know too much, but go on squat the planet dot com. They're tell you everything you need to know. They're pushovers"
FUCK
THAT
SHIT
I think StP needs an age limit. My idea: Grandfather in anybody that already has an account and lock it out to anybody under 18 from making a new account. This way people like ME, Kat, Puckett, BRYANPAUL etc stop seeing this crap.
I know the argument: They'll just say they're 18+. Allow them to make an account so it keeps their email, but lock it til they're 18 >
But that's my opinion.
Also, can we PLEASE
PLEASE PLEASE
hide to forums to anybody not logged in? That might be another reason why we have kids on here.... Besides all the "cool kids" spreading rumors.