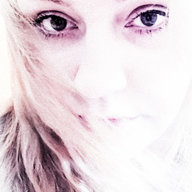 Joined

Jun 21, 2019
Messages

1
Current Location
Hey! I used to use a bunch of those shit ass 'get paid to' sites for some extra money. After a lot of trial and error, I found one that legitimately pays out. If you have a smartphone, you can do it. I promise, it's easy. This is in no way spam, btw. The app is called 'Quick Thoughts'. I have made probably well over $100 on it. If you have an Android you can get Amazon gift cards, and iPhone you get iTunes or some shit. Cashout minimum is $10, and if you do them every day, you can make $10 a week. There's a limit on how many you can do per day, but 99% of the surveys are for $1. Sometimes, you even get ones worth more. So, there's that...
Also, you can work as an Amazon Mechanical Turk. If you have spare time, give em a go
. If you have any questions, I'm more than happy to answer them for ya!