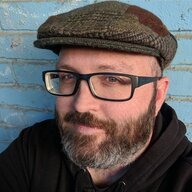 Permanent Wanderer
Staff member
Joined

Aug 4, 2006
Messages

10,456
Reaction score

14,070
Location
Website
So, last year we took a last minute trip out to the Glamis Sand dunes right at sunset which was pretty cool, although I do wish we had more time to hang out there before it got dark. This year I'm thinking we could center the jambo around doing some exploring of the local area during the day, and coming home at sundown to party at the library at night.
There's a lot of things to see around the salton sea area, including:
The Salton Sea itself (of course) - lots of dead fish and weird grossness, yet it's oddly fascinating as well! the beaches are almost made up entirely of fish bones, so the 'sand' crunches under your feet.
the mud pots - geothermic activity in the area results in these mud volcanoes that come up out of the ground a few miles away from the slabs, and these muddy volcanoes are pretty fun to play around in.
bombay beach - one of the only remaining communities on the salton sea, it has a lot of abandoned buildings, and is a good spot to check out the sea. it also has one (very cheap) bar.
slab city itself - everything from salvation mountain, to the tanks, hot springs, the skate park (old swimming pool from the military base) to the art at east jesus there's a lot to see in the slabs.
glamis sand dunes (as already mentioned above) - basically looks like the sahara desert with no vegetation around, just rolling sand dunes.
There's also some other spots including a pair of derailed boxcars, and an entire abandoned town but they're pretty far away from the slabs (80 miles and 100 miles respectively) so that might be an adventure for after the jambo.
anyways, we don't have much going on the workshop front, so i was thinking of keeping things loose like last year and just doing some exploring each day and coming 'home' to the slabs/library to play music/party/watch movies at night.
anyone have any thoughts or opinions on this?