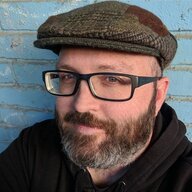 Semi-retired traveler
Staff member
Admin
Joined

Aug 4, 2006
Messages

9,436
Hometown
Website
Anna and I stop to explore an abandoned KOA campground we found on the roadtripper's website. Located just east of Winslow, Arizona, it's a neat spot with a lot of interesting graffiti.
***************
Video Notes:
If you're interested in visiting, it's really easy, since there's literally nothing around, including anyone to shoo you away. We were there for about 2-3 hours and three other groups of cars stopped to explore the area in that time. We didn't see any police and we even camped there overnight.
You can find more information at the following links; a word of caution though, the road trippers website is extremely buggy:
https://roadtrippers.com/us/winslow-az/points-of-interest/abandoned-two-guns-koa-campground-store
http://www.ghosttownaz.info/two-guns-koa-campground.php
Right next to the KOA is an abandoned mountain lion zoo, with a really strange history, including an apache death cave! So there's a lot to see here!
http://www.atlasobscura.com/places/apache-death-cave
http://www.atlasobscura.com/places/two-guns
***************
Join the 1# online community for misfit travelers! It's free, and you can find more information about traveling for free or cheap, and network with other hitchhikers, hobos, and migrant punks of the traveler underground!
https://squattheplanet.com
***************
Buy some of our unique and interesting crap! Bandanas, stickers, and patches galore!
https://www.etsy.com/shop/SquatThePlanet
***************
Get Social:
Twitter ---
http://twitter.com/squattheplanet
Facebook ---
http://facebook.com/squattheglobe
Instagram ---
http://instagram.com/squattheplanet
***************
Music Credits (outro timelapse):
We the Heathens - Cessation of the Sovereign