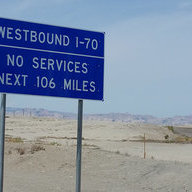 Joined

Nov 2, 2017
Messages

92
Reaction score

196
Homebase
Alright, I need somewhere to kinda/sorta rant and don't know where to put this, so here we go.

Short but Sweet: I'm living a pretty shit life right now. I don't want to sit here and talk about it for hours because than ya'll think I'm a stuck-up brat with nothing to do but rant to people who have it worse than me, so I won't.

I've got a family that doesn't care about me. A house that's barely liveable (I'm typing this on a local library computer). No friends. A slightly-less-than-okay community in a slightly-less-than-okay town. I'm not totally sure I can do this anymore and am contemplating running away. I can scrounge some money and some supplies very easily to get to somewhere better, very quickly If I had to. Only one little problem.

I'm halfway through my sophomore year of High School. I'm stuck between a rock and a hard place on whether to say "Fuck it" and get out of my current situation to try and make it better for myself, or I can attempt to slug it out and try and graduate in my current situation and then GTFO.

I've heard of people "hoboing" until they are of legal adult age and re-enrolling themselves in education, but I'm really struggling with the option. So I'd figure I'd go for some outside opinions.

(Without being rude, I will say that this little thread here will in no way decide what I do in the end, but it could influence it a little bit).

Thanks for your opinions in advance, it'll probably a little while before I can respond as I need to make it back to the library.