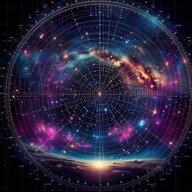 Joined

Nov 19, 2019
Messages

54
Age

32
Location
Website
Im wanting to start up a druids grove [a group of druids that worships the Gods and Goddesses within a circle of sacred trees] and a soul retrieval group with my fellow nomads.
Do you like drum circles? Youll love what I have planned for this.
The soul retrieval will be done from a *innovated* Celtic/druidic perspective.
We will use bodhrans to aid us on our journey to nonordinary reality.
We worship the Old Irish Gods, the Tuatha De Danann, or the elves and we work with the fae [elementals, nature spirits].
Innovated in this sense means that much of the knowledge of Celtic culture was lost and the Druids and Celts didnt write down much of their history or about their culture, in other words, most of the spiritual practices are lost to the sands of time, and considering Druids and Celts were an animistic/shamanic culture, they were likely to have known about the same things the other animists/shamans knew about and journeyed to the same places within nonordinary reality. Its a creative recreation.
We will have a peacemaking circle and a talking stick.
We believe in respecting and living in harmony with nature and observing its cycles.
Advanced technology is welcomed with open arms. Brigid believes in keeping up with the times, I hear.
The Druid order this grove centers around is the
OBOD, with some alterations. [John Michael Greer created rituals for the Welsh pantheon. It is recommended you consider the Irish pantheon if youre going to be part of this grove.]

It will be an unofficial grove [not on the websites], until I get the money to sign up for the OBOD.
If youre curious about how to become a Druid, there is a book called the Druidry Handbook by John Michael Greer.
Last edited: