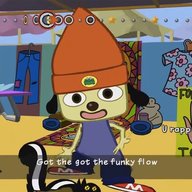 Joined

Nov 21, 2018
Messages

31
Current Location
Well. Since I only have like a buck in change after the burrito i bought at the 7-11 last night after i arrived at king station. This morning i looked up food banks and homeless shelters.

I tried going to the salvation army but unfortunately they were not open.

I had a choice to make which was head to the bread of life and try to make lunch or head over to cherry street food bank before 4pm.

I decided to head to the cherry street food bank because it was a for sure thing.

All you need to do is sign your last name. And put your age.
Get in line and grab from the boxes on the tables.
They give you one can food per box and a certain amount of fruits and veggies per box.
They had mac and cheese/pasta noodles and various beans. But since i dont have anywhere to cook i didnt take any.

I Tried o get as many with easy open cans as I could because i dont have a can opener.

They are closes on the weekends.

Ill update you as i go.