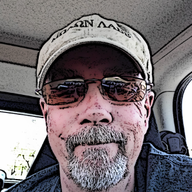 Joined

Aug 21, 2016
Messages

40
Age

64
Current Location
So........ I have been scouring the "Intar Webs" for everything I can find regarding Slab City, East Jesus, Llamapolis, Taos, NM, Quartzite, BLM LTVAs' and more looking for alternatives to paying rent and I stumbled upon East Jesus Survival Guide and I am wondering, do the East Jesus Rules Apply To Slab City As Well?
Isn't East Jesus about a mile from Slab City? And also, when the snowbirds migrate to Lower Slab City how does that effect EJ & SC? Glad I read the survival guide, wouldn't want to show up there at night, that could be a problem eh?
Also, I don't have an RV or trailer, just a tent. So rather than get my shit jacked if I walk away from it, I will either have to stay in close proximity to it or break camp every day. Does the Hostel have showers? What about electricity, there's a charging station at the Internet Cafe, correct? What about the winds? Do they just rip tents to pieces? And of course according to EJ's rules one has to show up during the day and introduce one's self before they can stay overnight.