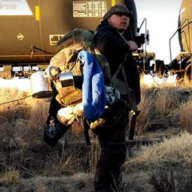 Joined

Nov 25, 2015
Messages

363
Age

43
Location
I have been using smart phones for a very long time to record video's for my personal social media needs however due to the many issues I have been having to deal with pertaining to the aggravations associated with using smart phones for these needs, I have decided it is time for a change.

I want to buy a digital camera to use for better quality photos and videos. I also need something that is more durable than a smart phone or not as fragile persay if there is such a thing.

I don't have alot of experience with digital cameras becauae I have always used my phone to record. Would like to hear advice, experience and recomendations on what type of cameras one would recommend using while traveling outdoors?

Any information or recomendations about this subject would greatly be appreciated. Thanks......

Last edited: