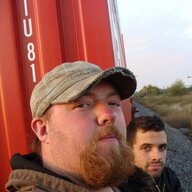 the most derailingest mod.
Staff member
Moderator
Joined

Dec 26, 2010
Threads

32
Messages

658
Reactions

1,304
Age

43
Current Location
Had a conversation with
@SlankyLanky
the other day and we got on the subject of droppin deuces, came to the realization that almost everyone has a story. So here's mine;
Summertime 1996 - My buddy invites me to come stay at his house in Chico California, he picks me up from the Amtrak and we arrive at his house. As I walk into the living room I'm introduced to a couple hippie lookin cats. It all happens so fast, my buddy has the misfortune of having to work that night. He's actually gotta leave soon, he turns to one of the hippie lookin cats and says "Topher will you hang out with Jason, show him around or whatever?" Topher is real chill, he's like "sure man I'm actually about to head over to a party these nudist girls I know are throwing you wanna go?
I'm like uhh yeah that sounds alright so we smoke some bowls and head out on foot. It's now dark outside, it seems like we're walking across the entire town. At some point my stomach starts actin real peculiar-like. I'm not liking the way it's feeling at all. It's doing all those rumbles and grumbles, it's on some level even painful. Then at once, it's immediately clear that I have a fucking problem! I have to shit, and it's gonna be burls. My butthole feels hot, I feel like I can't even hold it in much longer. I have to physically stop in my tracks, we're standing in the middle of a road and I turn to Topher and tell him I have to shit.
He's like yeah all good we're almost there I'm all "No, dude.. you don't understand. I HAVE to shit, like right this instant." He's like it's cool we're not even that far away it's right up the street. He's still trying to walk I'm just frozen, ass spokes are loosening up as each second passes. I might shit right here, I can't fucking move this is brutal. Topher just go ahead of me I tell him. GO ahead, I'll find the place if it's just up ahead I gotta find a place to shit sorry. He agrees to go ahead without me, I peel off the road to my right.
Apartment complex, rather small. I get to the first bush in sight, slide behind it shove my pants to my ankles and scoot my feet forward while my back is to the wall and I blast the ground with horrendous diarrhea, it's fucking savage. I notice I'm basically 3 feet from someone's door, I'm practically under their porch light. If anyone walks outside from any of these apartments there's 100% chance I'm being spotted, I'm not hidden at all really this bush is only 4 foot tall at best.
Uncontrollable and explosive here comes more. I let out at least three massively muddy shits, I feel like I have to go more but I need to get the fuck out of here too. I rip my boxers off and tear them in half, wipe my ass as best I can with both pieces and drop em. Pull my pants up and I'm heading back towards the road when it all comes right back again. I feel exactly like I did on the road when Topher and I parted ways. Ass spokes completely busted now, I'm barely hanging onto this.
I scurry off into the back of the small complex and find a slightly better location. More bushes, trees. This is legit, I let it go again. Felt like a hot gallon of mud just ripping through my butthole with tremendous force. I finish up, remove my socks and wipe with those. Still felt gross, used leaves from nearby bushes. Finally I exit the complex and I'm on the road, I reach the end of the complex and I hear music. I'm two houses past the complex and I realize I'm at the party.
I felt so gross and sort of annoyed Topher didn't just say it's two houses past here, I bet I could have made it had I known it was THAT close. I approach the door, already I gotta shit again. Some random dude answers, I ask "where's the restroom?" he points to the hallway, I enter. I go into the restroom, I can hear the life of the party is out back. The window of the restroom is open, I close it. I fucking destroy this restroom. I feel like it smells so bad in here my clothes are going to carry the stench out with me.
I spend probably 20 minutes in that restroom just being 100% sure I have it all out of me. I walk out that hallway and right the fuck back out the front door. I walk all the way back to the house alone and didn't see Topher for another few days. He had all kinds of questions. It was definitely the most embarrassing first impression I've made with someone I continued to be friends with.
What's your shitty story? Everyone's got one.