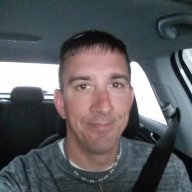 Joined

Jan 20, 2014
Messages

108
Location
I don't know what came over me, but I was reading about the bullshit happening in Detroit where like 78,000 houses are for sale and stuff. So, one Google search led to another, and I wound up on Zillow.

I searched from least to most expensive, and I swear I'm blown the fuck away. Dude, I just contacted a realtor about a 3 APARTMENT home for $550. Normally would pull $1400+ in monthly rent. And there are literally shitloads of these houses.

Granted, the crime is through the ceiling. Taxes aren't probably high. So if I bought like, say, 3 of these just to use for permanent squats, do I have anyone down for revamping them, fortifying them and hanging for free for, like, ever?