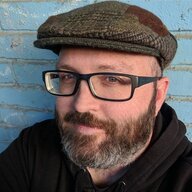 Nomadologist
Staff member
Admin
Joined

Aug 4, 2006
Messages

9,140
Current Location
Website
Found this on: https://roadtrippers.com/blog/help-save-a-city-by-buying-a-historic-home-for-only-1-dollars-000
Help save a city by buying a historic home for only $1,000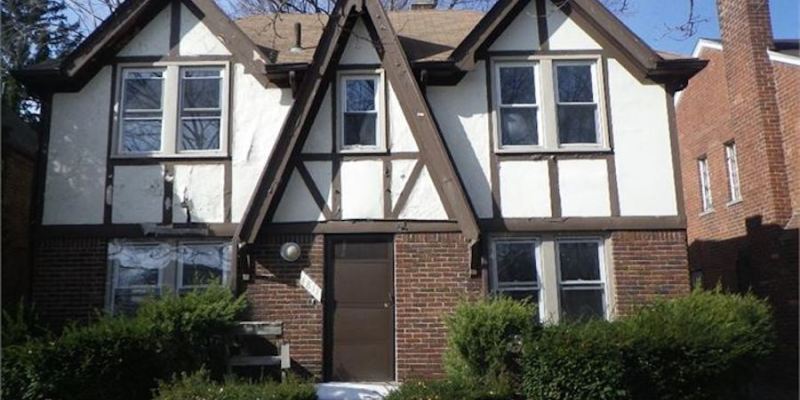 18 April, 2014
Tatiana
Do you have $1,000 burning a hole in your wallet? Are you in the market for a historic home? Well, Detroit is practically giving homes away. And many of these homes are simply beautiful. But, there's a small catch.
Huffington Post reports
that Detroit Land Bank Authority is auctioning off beautiful, historic homes for as little as $1,000. Mayor Mike Duggan is attempting to rehabilitate the East English Village, a neighborhood in Detroit's East Side. The catch: Winning bidders must bring their homes up to code within 6 months and then live in the house. The auction is one-day only.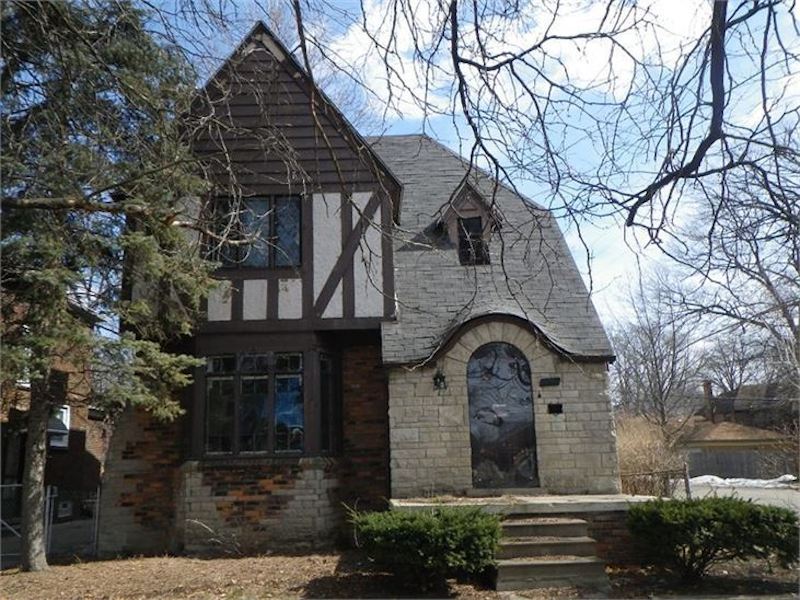 Obviously some of the houses need a little TLC, but for the most part, they're an incredible investment. Detroit may be bankrupt, but it's a great city. I visited last year and I was incredibly impressed with it. There are historic neighborhods with stately homes and massive abandoned buildings, all historic, all looking for a little love. And the people are amazing. Maybe I just had a particularly positive experience, but I could see myself calling Detroit home one day.
According to
Huffington Post
:
Almost every listing in the auction looks like a steal for a grand, at least from the outside. But Building Detroit is up-front about possible costs new owners might incur, and some houses need extensive repairs. The new auction will also have open houses for the properties on April 27, unlike the summer auction, in which houses must be bought without knowing what's inside (or what's been stripped by scrappers).
Building Detroit is restricted to Michigan residents, companies and organizations who have not already lost a property due to back taxes in Wayne County in the last three years. These requirements seem aimed at eliminating out-of-state speculators who
scoop up houses and then don't take care of them
, a problem that sometimes occurs with properties in the county's annual tax auction. It also might dissuade less serious buyers -- some have purchased homes in the tax auction, only to abandon them once they see the high costs for renovation or steep property tax bills.
Prices for other homes in the neighborhood (not included in the auction) are selling for 15-100 times more.
Winning bidders won't just hand over a check and walk away; the city requires new owners to sign contracts agreeing to bring properties up to code and occupy them within six months of purchase or risk forfeiting the property. The Land Bank may extend the six-month deadline on a case-by-case basis for owners who have made significant progress on renovations.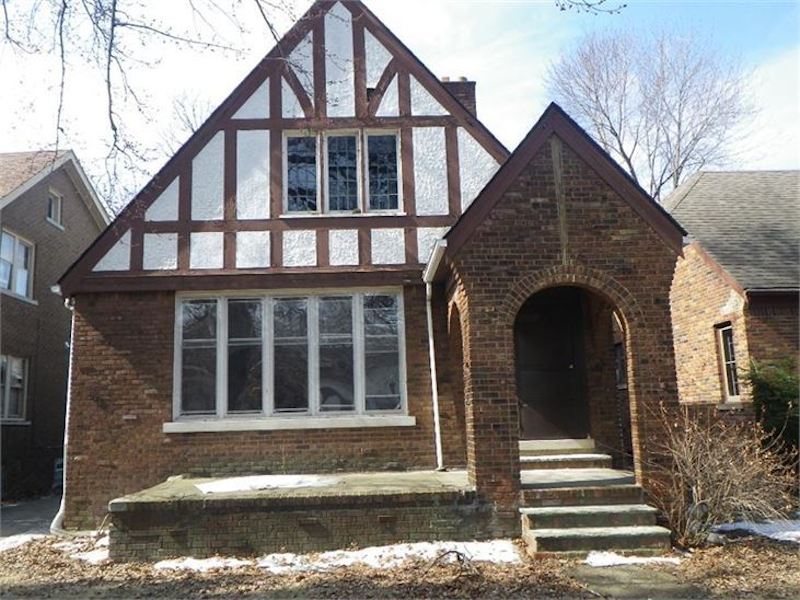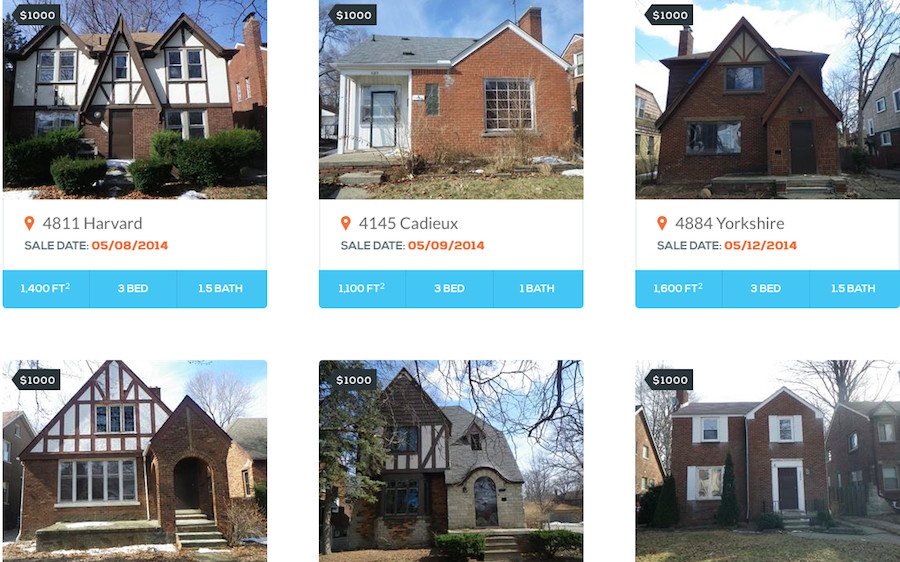 ​