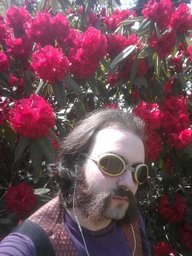 Subverting from within
Staff member
Moderator
Joined

Oct 15, 2013
Messages

850
Age

23
Current Location
We discussed this in chat a few nights ago but wanted to start a thread about it.
A lot of changes seem to be coming to StP and I wanted to discuss something that annoys a lot of dedicated users. At least once a week, StP gets a new user whose very first post (without even an introduction) is a demand for information. A lot of times they're asking for trainhopping information.
A lot of folks who are more involved in this site object to people's demand to be spoon-fed information. I don't think it's unreasonable to ask for help but it's kind of shitty to sign up for the site and ask for help without giving back to StP. I think we should somehow make it clear that StP is a community site and that users are expected to contribute if they want others to help them. There's also an issue of whether the people can be trusted with information on something dangerous and illegal like trainhopping.
Obviously, the type of person who posts something saying they want to try trainhopping for Spring Break or whatever won't have much to contribute in terms of traveling info but I think we all have something to contribute, even if it's just their opinion on something or a detailed introduction.
So what can we do to inform new users that they need to contribute to the site if they want others to help them? When we talked about this in chat, there were suggestion of banners on the front page or maybe a pop-up when you first sign up. There was also a proposal for a minimum number of posts one would need to have before asking for something like train info.
I know there are a lot of changes happening to the site so it's not something we have to work on immediately but I think it's worth discussing. What do all you folks think?