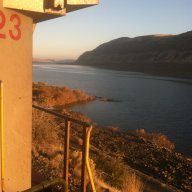 Joined

Feb 11, 2010
Messages

156
Current Location
Yo, I have unlimited referrals to a study in Manhattan. All it involves is getting a HepC and HIV test, and answering some questions about drug use. Pays $30 for 20min screening, $70 if you qualify (an additional 40 for an hour on top of the first 20min/$30), plus $160 for four days of short follow up sessions. Easy as fuck, no sketchy pharmaceutical testing, it's just harm reduction research.

Reply and PM me some contact info and I'll reach out — I have to give you a referral number and (it's better if) we meet up in person (anywhere public around the city is fine, Starbucks, Tompkins, whatever) for me to give you a physical 'ticket' for the referral. It's quick and noninvasive, for a good cause, and pays pretty well considering how easy it is.

I posted this in North America too — hope that's ok, figured it fits here as well. If there's an issue I will remove one of the posts.