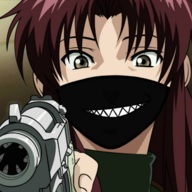 Joined

Jul 27, 2021
Messages

3
Reaction score

6
Location
Hi there!

Lately, I've been seriously considering traveling to Canada, specifically the Toronto area. I have a very close friend there who I really, really want to see. He's very important to me, so I'd visit either way, but he's offered me housing if I'm ever in the area, and even told me he could try to land me some under the table construction work. He's just a great guy all around, so I'm thinking of starting my travels out by going up where he is. He's crossed the border several times since one side of his family is in the US, so it's not an issue for him to get in. If we do that, once the border opens up, he'd pick me up in a big city close to the border so we could head in together. It's also super convenient, since I live in New York, so it's not even that much of a hike.

Only issue is, I wouldn't have the proper documentation. Just a passport, couple licenses, and my social security card. I know I won't get any legitimate job offers and/or have the skills and experience to get a work visa. I don't know if I'll be able to get a tourist visa in time, especially since I don't think they'll consider "I want to visit my closest friend and work under the table" an acceptable reason to enter Canada right now (Even if we're both vaccinated). We could most definitely pass as a couple, but I don't think either of us are willing to get married just so I can legally enter. So I might just need to go in undocumented, which. I have no clue how to, but I'm also scared to. Immigration is scary.

What makes me even more worried is deportation. If I get deported, I won't be able to see him again for who knows how long, and that's a really bad thought for me. I also might get him in real hot water, since he would be the one to get me in and house me, knowing I was undocumented, which is something I don't ever want to put him through. I just wanna avoid that kind of shit altogether. If not for my safety and moderately clean record, I just don't want him to get fucked over in the process.

Any ideas on what I should do? By the time I head out, borders should be open, but I still wanna make sure immigration doesn't fuck us over.

Thank you!!