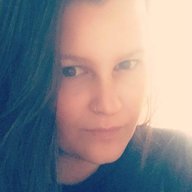 Joined

Oct 27, 2016
Messages

6
Location
helllllooooo
So... my name is Chelsea, I live right outside of Pittsburgh.
Quick history is....
Alcoholic.... in 2011 I cleaned myself up a bit, got kicked out of a recovery house, ran away to NC, homeless, then squatted, donated plasma and scrapped copper to get by, ended up pregnant before leaving NC for good.... really got my shit together..... fast forward 5 years ... 2 kids... I have a home and a car and though I'm not sure I've got the settling mind... I'm a single mother of two and I'm building their life secure and safe.
SO! Allow me to live vicariously through you while I sort out my urge to flee?
I wanna help where help is needed.... I'm in Pittsburgh weekly, I have access to extra food, clothes, sometimes useful gear, and eventually maybe more.
I'm back in early recovery since my last binge fucked up a few incredibly important things, so I could maybe also help you get to meetings or something... idunno .
That's all I've got for nowwwww