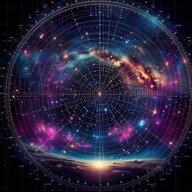 Joined

Nov 19, 2019
Messages

66
Age

32
Location
Website
If your considering Coroplast, this Facebook Group is a must read. You can get your questions answered here. Velomobiles – Coroplast. Orin Peters VM If I wanted to ask someone to give me ful…
texasrecumbents.wordpress.com
Coroplast is what those political signs are made of. Its a very lightweight sturdy material.
Ive been wanting to make one of these for years.
Should be able to find the blueprints/instructions on that website [although I remember it costing money]
Seems like you need a good workspace and the right tools and parts and a way to get the coroplast to where youre going to be building it.
Just thought I would bring this up as an interesting way to travel.
Its human powered but you can probably hook a battery to it too to make it more road worthy.
It is VERY good for the environment and cheap to make, presumably.
I found out about this because I was very against driving gas powered cars and polluting the environment any more than it already is.
This contraption gives you a storage area, a way to get out of the rain, and stay warmer, and can carry more than one person if you make it a two seater, from what I remember.
I live for discoveries of multi-use things that will help the environment and promote freedom, and this is one of the greatest finds I have come across on the internet.
Last edited: