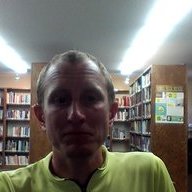 I'm a d-bag and got banned.
Banned
Joined

May 23, 2018
Messages

55
Location
My idea is to make a laptop that has a low power SoC or Arm controller for doing simple browsing tasks or even playing video, but the full power laptop for when there is electricity to do more complex tasks such as video editing, 3D rendering, or digital currency mining. It appears to be a fairly easy task, add a $8 LCD controller that has two HDMI inputs, and make the laptop monitor use its own battery. This design would also be good for security. The laptop can check sum the Arm installation and vice versa. Plus, it would be sweet to SSH into the laptop from the SoC because, thats what is sweet haha. Anyway, some day. I have an old laptop I installed Lubuntu on. I am far from a linux/GNU security expert, but it would be cool if I could participate in the StP distro.
This is a youtube video on how to make a laptop into a monitor. The guy adds 18650 lion cells and a LCD driver.
Link: https://www.youtube.com/watch?v=CfirQC99xPc