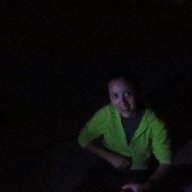 Joined

Feb 27, 2011
Messages

40
I'll be the first one to admit I'm green with terms of UE, but I love exploring random shit at odd hours of the night, and who would have thought college campuses would be so SIMPLE to get into in the midst of the night.
I'm feeling like exploring other campuses as well, but to say the least had a blast last night rummaging through offices, classrooms, and storage units. God love the storage units. Found roof access to a couple buildings as well. Great shit to play with in the theatre building.
I'm not sure why everyone seems to leave their rooms and buildings unlocked on campuses, but either way I'm glad they did, it turned into a wonderful evening of rummaging and being a food-bandit. Bumped into some janitorial staff, thought about running, but then walked up to the lady instead and had a pretty good conversation with my broken spanish. I learned something new, sometimes people are just looking for someone to humour them or spend a little time with. The woman that yelled at me and threatened to call la policia ended up being extremely nice and even offered to help me find some cool stuff.