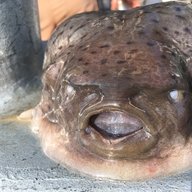 Joined

Aug 23, 2018
Messages

65
Location
So I've been looking for an inexpensive bed sized piece of foam to put on the bed in my van.
So far every place I have looked wants hundreds of dollars for a dinky 2" thick piece of polyfoam in the size we need. Which is roughly queen sized, though ultimately in two pieces.

Theres craigslist ofcoarse... but nothing has come up yet. I've been checking furniture store dumpsters too, nothing yet.

Does anyone know of a source?