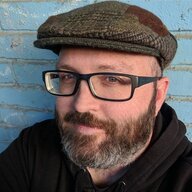 Permanent Wanderer
Staff member
Admin
Joined

Aug 4, 2006
Messages

10,287
Location
Website
So unbeknownst to all of you, in the background of this site the 'reactions' addon we've been using for rating posts has been causing all kinds of problems (bugs, errors, etc) so I've finally said enough and got rid of it. I've replaced it with the 'content ratings' addon by xon. We're using a bunch of their other addons without issues so I'm not expecting any major bugs from this one.

Unfortunately there does not exist an importer (yet), so I've had to drop all the ratings (except for regular 'likes') that were clicked on between January 2018 and December 2018. Any post you rated before January 2018 should still show up properly due to an importer existing for that ancient addon we were using way back when.

EDIT: okay so pretty much immediately after posting this i realized the importer did not work correctly and broke a bunch of shit. i've said fuck it and we're starting all ratings over again from scratch. sorry, but i just don't have time to diagnose the issue. so ALL ratings that were not 'like' are now gone, and we're starting over.

Overall, I don't think this will be a HUGE deal, but if you're noticing some of your ratings missing, this is likely why. I apologize, but frankly, there wasn't really any other alternative other than making this sacrifice. The good news is that rating posts should be much easier now on mobile devices and accidentally rating someone's post in a way you didn't intend to shouldn't happen nearly as often.

Of course, if you have any suggestions for the rating system, please let me know, I'm always open to new ideas.
Last edited: