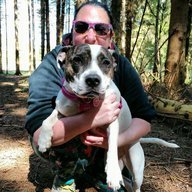 campervan untilising nomadic traveller
Joined

Dec 18, 2011
Messages

951
Reaction score

1,566
Location
Because life isn't hard enough when you're homeless...
https://www.theguardian.com/us-news...less-toilets-confiscated-public-health-crisis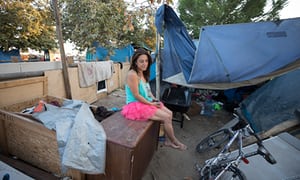 California city confiscates toilets from homeless residents – forcing them to use buckets
The removal of the few portable toilets available to homeless people at an encampment in Anaheim has been called a public health crisis
Carla Green
in Anaheim
Friday 8 September 2017 11.00 BSTLast modified on Friday 8 September 2017 12.44 BST
Somewhere in the southern
California
city of Anaheim, less than five miles from Disneyland, three porta-potties – two pink, one gray – are locked in a city storage facility. It's not where they're supposed to be.
They were meant for a dusty homeless encampment that sprawls along the west bank of the Santa Ana river, and is home to hundreds of men, women and children in tents and other makeshift shelters.
But the toilets are sitting unused after being confiscated by the city, and the residents have nowhere to relieve themselves except in the bushes, or in buckets, or in the cramped privacy of their own tents. Activists are up in arms over the primitive conditions in which camp inhabitants are living, and which, in their view, the local government appears to have sanctioned.
"This is a public health crisis for the homeless community," said Mohammed Aly, a homeless advocate and lawyer who helped install the toilets. Not least it was a case, he said, of providing people with simple human dignity.
Aly pointed to
a recent hepatitis A outbreak
in San Diego as an example of what could happen if local leaders don't take swift action. Fifteen people have died and hundreds more have been infected, most of them homeless, in a city where 24-hour restrooms are lacking and one of the best defenses against the disease is hand-washing. Even as the outbreak dragged on, San Diego was slow to provide temporary sinks.
Mohammed Aly, a lawyer and activist who helped install the toilets. Photograph: Dan Tuffs for the Guardian
The closest public toilet to the Anaheim camp is over a mile upriver from where many riverbed residents live. So when the porta-potties arrived in May, after being purchased and delivered by local activist groups, they were a welcome alternative to walking half an hour or more to use the bathroom, or taking the more popular route of relieving oneself in a bucket and dumping the refuse in the riverbed.
But just 72 hours after the toilets were installed, there was bad news: the council of wealthy Orange County insisted the porta-potties be removed from their land,
saying their presence was unauthorized
.
Aly subsequently moved them about 300 yards, out of the county's jurisdiction, and onto city land. That lasted a week, until the city, too, ordered them removed, citing local ordinances regulating the installation of porta-potties. When Aly and other activists didn't remove the toilets themselves, the city government confiscated them, and took them into storage.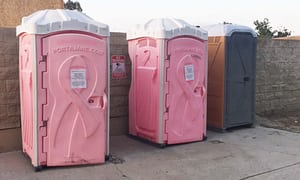 Porta-potties that were intended for the homeless encampment by the Santa Ana River. Photograph: Courtesy of the city of Anaheim
At a city council meeting at the end of August, the toilet issue sparked several hours of vociferous debate and public comment, and one homeless advocate
held up a bag of what reportedly appeared to be feces
, asking onlookers "What do you do with this on a daily basis?" But the meeting concluded with council members deciding to take no action on the toilets, punting the issue back to the county.
The city says it prefers to take a long-term view of resolving the situation rather than investing resources in short-term needs. A local nonprofit recently received a $720,000 county contract to provide services and outreach to the community, and perhaps install bathrooms and showers, while pursuing the end goal of dismantling the encampment altogether. Even so, city and county officials seem reluctant to make too many accommodations for the riverbed residents, worried this will further entrench the encampment.
"This is part of a bigger issue, and the bigger issue is helping people off the riverbed," said city spokesperson Mike Lyster.
Many in the encampment are unable to work because of disabilities or mental illness. Others are simply unable to keep up with the cost of living in Anaheim. Disneyland is the city's biggest employer, and recent protests
excoriated the company
for paying wages so low that some of its employees ended up homeless, and
slammed the city
over its homeless policies.
One resident of the encampment who would give only her first name – Michelle – moved to the riverbed a couple months ago, just after the porta-potties were taken away.
Michelle was at the city council meeting at the end of August.
"It made me feel bad because they're stating that the reason for their decision was they don't want to encourage further criminal activity," she said. "But everyone on this earth has to go to the bathroom."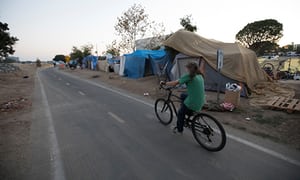 The Santa Ana River bike trail homeless encampment. Photograph: Dan Tuffs for the Guardian
A couple hundred feet down the bike path that doubles as a throughway for the riverbed encampment, Ramona Martinez sat washing her clothing in a rubber bucket.
She moved to the riverbed around the same time as Michelle – she's been homeless since her husband was deported six years ago – and she also went to the August city council meeting.
Martinez said that when she has to go to the bathroom, she usually uses a bucket. There are nearby businesses where she says she could, in theory, ask to use the facilities.
"But it's really uncomfortable walking into a place, they categorize you for being out here," she said.
"[The local authorities] just don't want it to become permanent housing, out here, I can understand that also … But a bathroom? I don't think a porta-potty's too much. I don't understand why that would be a problem."
It's not only relieving oneself that is an issue at the encampment; merely getting clean is, too. For the moment, the only shower available is a rubber hose jerry rigged onto a water fountain.
Aly said he's not giving up on the toilets. And if he can't work something out with the city or county governments to get them back in place, he knows what he's going to do.
"Our next step is to proceed anyways," he said. "To leave the portable restrooms on a trailer, park the trailer adjacent to the riverbed, and move it around every 72 hours."