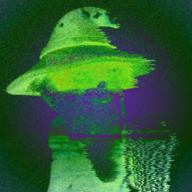 Joined

Jul 3, 2018
Messages

28
Location
@mono submitted a new resource:
Bullshit Jobs: A Theory by David Graeber
- On the Phenomenon of Bullshit Jobs
"Be honest: if your job didn't exist, would anybody miss it? Have you ever wondered why not? Up to 40% of us secretly believe our jobs probably aren't necessary. In other words: they are bullshit jobs. This book shows why, and what we can do about it.

In the early twentieth century, people prophesied that technology would see us all working fifteen-hour weeks and driving flying cars. Instead, something curious happened. Not only have the flying cars not materialised, but average...
Read more about this resource...