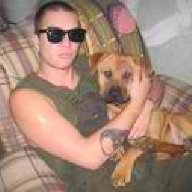 Joined

Nov 12, 2012
Messages

9
Age

34
Current Location
Website
I think all the basics were covered in this forum, IE- dumpstering receipts, stealing the item, and returning it for the cash.. etc, etc...but I don't think I saw any topics about boosting from home depot. Before I get started I would like to make a couple things clear,
1. I have no experience with this hustle anywhere but California
2. In LA, I've heard that, if caught stealing from home depot instead of just getting charged with petty theft, you will get charged with commercial burglary in an effort to stop people from boosting from home depot.
Ive always managed to fuel the abuse of my current substance of choice, through various forms of begging. My favorite one being the good ol' making your girlfriend fly a sign while you sleep under a shade tree. But i used to return for my buddy who would make a thousand dollars a night at times.
Why home depot is the best, is:
1. theres lots of small items worth over a hundred dollars
2. No receipt required to return, the catch is they wont give you cash, instead theyll give you a card equal to the amount returned in store credit, and all you need is an I.d
few things to remember to help ensure you not having to experience incarceration:
1.if in LA I would recommend getting a ride to Orange County, to boost, and alott've times in areas frequently stolen and returned at, they wont let you return your shit.
2. dont return yourself
3. alott've times they will ask how long ago you got the item, I would say "I did a job about 3 months ago and just found the stuff in my garage", Next they'll ask you the location you purchased the items from(its been a while so im kind've fuzzy) but I think you have to say at there location, and why you say 3 months+ ago is they will search the system for the sale....
Anywhoo good luck, dont use tweekers as accomplices, infact dont engage tweakers in your daily life in any form and the amphetamines should only be given to 10 yr olds who cant stay focused.
**If you are in LA and need help gettin rid of the cards hit me up on facebook
www.facebook.com/giverickmoney
, and after I determine you arent tryin to phonesex me up ill shoot you my # **