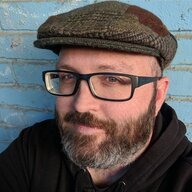 Permanent Wanderer
Staff member
Joined

Aug 4, 2006
Messages

10,456
Reaction score

14,072
Location
Website
-- Bike Touring Megathread --
Contribute comments, edits, and additions by replying to this thread and a moderator will add it to this post.​
Useful Bike Touring Websites
Bike touring is a big subject, with a lot of resources available both online and in print form. So if you're planning on traveling via bicycle I would strongly encourage you to take a look at these additional resources.
Planning a Bike Tour via Tom's Bike Trip
- This blog is an excellent source for traveling via bike on little to no budget. There's a lot of inspiring stories of bike tours around the world mixed with dozens of useful articles answering almost any question you might have about bike touring.
Warm Showers
- The Warm Showers community is a free worldwide hospitality exchange for touring cyclists. People who are willing to host touring cyclists sign up and provide their contact information, and may occasionally have someone stay with them and share a few good stories and a drink. Overall it's very similar to organizations like Couch Surfing and Trust Roots.
This list of
Community Bicycle Organizations
is a bit dated, but may have some useful information especially if you're traveling outside the USA.
The StP Guide to Bike Touring
- This is an older draft of the guide found in
The Anarchist's Guide to Travel
. Includes some basics for those curious about bike touring, although it definitely needs some updating.
The Lure of the Open Road
by Thelma Popp Jones, 2007. A story of two women wandering through the Eastern states during WWII by bicycle, truck, and riverboat in 1944. Link goes to a forum thread here that has it available in it's entirely.
There is also an extensive touring forum at
bikeforums.net
, along with just about any other kind of information you could possibly need about cycling in general.
Books on Bike Touring
The TomsBikeTrip.com Guide to Adventure Cycle Touring by Tom Allen
- This book was written by the owner of the website above; while it has some of the same content you'll find on the website, this book delves much, much deeper into the subject, and is a huge resource of information. Everything from route planning, bike selection, physical training, and a ton of other information you probably didn't even know you needed is all covered here. I highly recommend this book as it will definitely inspire you to get out there and hit the road, especially if you're looking to bike tour abroad.
Bike. Camp. Cook. by Tara Alan
- This is a resource for those who are curious about eating well during a bike tour. It contains useful information on the kinds of ingredients you should pack, the ideal cooking gear, and enough recipes you'll still be eating like a king several weeks into any bike tour.
Also, the
Adventure Cycling Association
has a bunch of maps spanning all of North America. These maps cover pretty much everything you'd want to know, like where to get showers, sights to see, elevation, quality of the road shoulder, etc. You have to pay for the maps, but they are well worth the price. Check out the full catalog here:
Route Maps - https://www.adventurecycling.org/cyclosource-store/route-maps/
Misc info (please help us sort/organize this):
Burlington Vermont has the very excellent anarchist co-op Betty's Bike Shop, Julie was the main person/chief mechanic last time i was there, and a total sweetheart:
There is also the "normal" (not-anarchist) non-profit bike shop Old Spoke's Home in Burlington:
In NYC, there is Recycle-A-Bicycle, where they teach kids in school to repair bikes and sell the refurbished bikes cheap. They also have community bike repair classes etc:
There used to be a classic anarchist bike co-op on the LES, but i don't have current contact info f it's still going.
Can recommend all of the above from personal experience, especially Betty's.
The Bike Church in Eugene OR is a kind of DIY space to work on or build bikes, they're not on that list. Some cool bike touring folks I know go there. I haven't been there myself in a while, they were pretty much not doing much for some time but are getting up and running again it seems. As of this posting they're open on Sundays.
Esperanza in Albuquerque and bicas in Tucson both seem to still be there. Used to be one in Nola can't think of the name
Last edited: