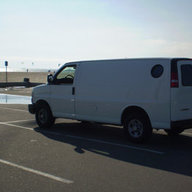 Joined

May 30, 2018
Messages

229
Reaction score

1,053
Homebase
Covid got my old cycling & mechanic skill set back into action. I'm in a good place to prepare for a
bike tour
, so this isn't so much about the HOW or the WHERE, but the WHY.
I'm in Miami and I have a place to stay until late January or early February. I've been giving serious consideration to going for a long ride because for the first time in my life I feel like I can... but everything I read about doing this right now says NO because of covid. I have to leave Florida eventually that's a fact. I took a plane to get down here and that wasn't great and I don't have a car... so bicycle seems the way to go.
My best estimate is that the nighttime temp in Florida will plateau as I ride north - what I mean is the gear I need to stay cozy on a Florida February night will be the same gear I need for late Feb through the south and early March as I continue the ride north. I have 95% of the gear I need to do this right now.
The good thing about the south is that everything I need to be open will be open. The bad thing is that staying away from the yahoos and antimaskers will be tough. I can hit a grocery store pretty easy with some planning and I can dig a hole in the woods, but I don't want to ever use public restrooms and when I pass through towns not enforcing the mask mandate I won't want to go into stores. If the health care system hasn't totally collapsed by late January, it will probably begin to stabilize because of the vaccine but joes like me won't get one until July or August... so eating and shitting are the two biggest problems.
I've been taking covid seriously and sacrificed a lot because of that, so I don't care to hear your advice how I should just live my life or be brave or whatever. I'm interested in hearing what the traveling cyclists are up to and how they're protecting themselves. If it's a hard NO, let me know why. If you are doing this now in the South maybe we could tour together though I'm a noob and don't intend to go fast or furious.
Stay safe and be well!