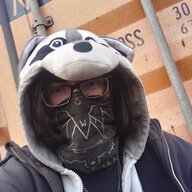 Joined

May 31, 2022
Messages

47
Reaction score

119
Location
I met some other dirty kid travelers in OB and we were spanging and whiteboxing on Newport Ave.

So, we were sitting on the outer edge of the sidewalk next to the bike racks, a place where we can legally sit down as long as we don't block the sidewalk, and the dude that owns this place took it upon himself to continuously blast a high-pitch eardrum-piercing sound for everyone around us to hear.

We were kindly asked to move by the Harbor Patrol and we did; according to them this guy complains a lot and they didn't want to have to deal with the possibility of him complaining again.

This place is a comic book store/arcade that requires a appointment to enter.