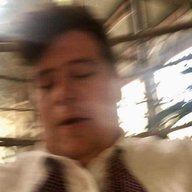 Joined

Feb 14, 2020
Messages

4
Reaction score

6
Homebase
Hey Y'all,
I hope you're all staying safe and healthy right now but I know this is a very hard time for a lot of folks so you have my sympathies and prayers.
While I'm stuck in place and likely not going anywhere for a long while I started to wonder about what cities are the best to be homeless in. Obviously it's not easy to he homeless anywhere and in a real sense the best city for the homeless would be the one that got them all housing but I'm just curious if you're homeless where would you want to be. I think in the USA and probably other places that the chronically homeless are about the most persecuted people in our society. Constantly hassled by the cops, very few services available to them and the cities they live in have installed hostile architecture like spikes under bridges and "armrests" on benches just to keep them from lying down. Its truly evil.
So if you were homeless where would you want to be either traveling through or staying. I would think the criteria includes good, protected and safe spaces to squat, food availability, public transit, public restrooms, cops who dont destroy your
tents
,
squatting
rights, social services, etc etc.
Again not that it ever would be a good life but I'm just curious if I was about to go homeless or become a hobo where should I buy a bus ticket too. Definitely interested international cities too.
This post was just spawned out of boredom, restlessness and just plain curiosity. I probably dont have to qualify myself to all of you so I'll just hush Haha
Thanks for any input
Peace
Stephen