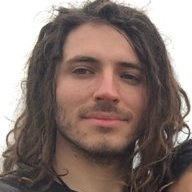 Joined

Feb 4, 2018
Messages

10
Likes

10
Current Location
Hey guys!
I'm Sandwich. I've been lurking here for a bit, but decided to finally make a real account. I like this site because most of the posters seem pretty chill. Some of the other traveler groups on Facebook and Reddit can be a little weird at times. I'm not sure what I'm supposed to post. I'm based out of Los Angeles, but I've been living/traveling in my 2000 GMC Safari for almost two years full time (no family and prefer my own bed even when my awesome friends offer their couches). I was doing the festival/tent and car thing for a little bit before that. I'm currently just trying to find a friend in CA/NV/AZ to stash my van while I hit the road on foot.
Looking to do some hopping and hitching for a while. I'm new to that, but not new to the road, sleeping outside, etc. I was supposed to go with a close friend, but he's got other travel plans up north now, so I'm trying to maybe link up with cool people that know what they're doing.
I've been back in SoCal for two months working this bartending gig at a warehouse party one day a week so I can pay my van insurance and buy some better gear for whatever's next. Looking to get outta here soon...truthfully don't like being here more than a few weeks at a time, but needed shit ass money lol.
Oh, I also just upgraded my van's bed from the tiny cot I've slept on nearly every single night since I got it to a twin size which is kinda cool since I'm a big dude. Grateful for that.
Otherwise, I'm really into nature, teaching and spinning poi/contact staff/double staff/hoop/pretty much whatever I can get my hands on, dancing, music of pretty much all genres, art, parties, words, being grateful for this life and to be doing whatever I want every day!
-Sandwich
Last edited: