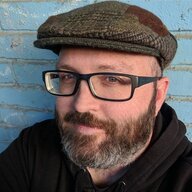 Semi-retired traveler
Staff member
Admin
Joined

Aug 4, 2006
Messages

9,908
Location
Website
After sending me a message on facebook and discussing it, i've decided to lift the permanent ban on
@Aussie Timm
. This was before the new system we have here explaining form bans, so i'm not going to go into the whole story (it's long and not super interesting).
a further complication is that there seems to be some kind of database corruption on his account which is making several of their old posts disappear and other strange issues. this is the first time i've seen this occur in StP's history, so in order to prevent further strangeness, the user and i have agreed to purge his account of all content (hard/permanent delete) and have him start a new account.
they wanted to post here to let people know before we did this, so here it is.