Joined

Mar 5, 2017
Messages

213
Age

29
Location
Website
Bae Karl-Perry, it's coming up to a year since you left this world.
All your mates here miss you, love ya and will never forget you...you were there for our introduction to so much of the world we know today - from dodgy gigs to silly goth clubs.
There is some strange connection made with someone you make music with that I can't put into words.
I saw your lovely widow for the first time since the accident the other day (he'd only just moved back up here), I talk to your mum on occasion (she's struggling but she's strong), about a week after I saw some videos I made for you maybe a year before this photo was taken (which was in May 2010) where I was making tutorials of how to play our shitty songs. It shook me.
You're one of too many lost too young, from something totally out of you control.
Be careful when you're behind the wheel people, someone veered into the path of her car and hit her, her partner and two of her young kids head on. He survived after major surgery, the kids someone got out with only scratches, my friend died at the scene.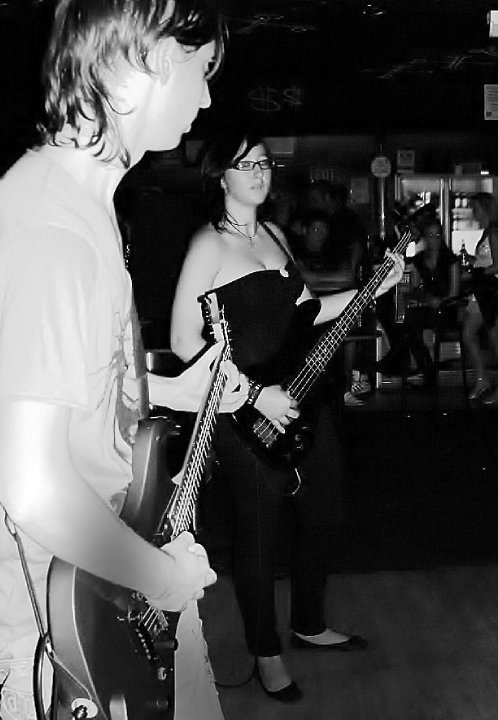 I'll be sure to drink some of that bloody horrible absinthe you liked and crank some Motley Crue on the anniversary.