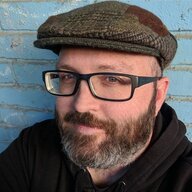 Permanent Wanderer
Staff member
Admin
Joined

Aug 4, 2006
Messages

10,287
Location
Website
just just fyi to everyone, i just got back from driving to boise and back, about 16 hours of driving total... went out for a job interview and it went pretty well, but i won't know if i got the job until the 9th or so. anyways, i just wanted to let everyone know that my email is super backed up on top of studying for this exam thing i gotta do AND get StP back in order, so i'm going to be super busy, but i'm also back home so i'll be hanging out in the discord most of the time.
my current plans with stp are to:
finish setting up sidebar blocks
get donation addon back online (waiting for a bug fix in the addon)
set up new version of latest users/threads block at top of home page (waiting for a bug fix in the addon)
reorganize help area
get featured threads page back online
install improvements to moderator system (mods will be able to ban with ban reason instead of using points among other features that will be detailed soon)
a whole mess of design/css/ui fixes
there are some others, but they're lower priority so i'll get to those once the above is done.
also, i'm going to set up a weekly video chat that will eventually become the talk show thing i've been talking about. i need to get my email inbox cleared out first though, so more on that in a few days.