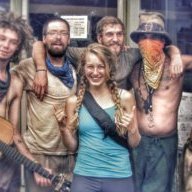 Joined

Nov 8, 2015
Messages

23
Hometown
Website
What's good fellow humans. I am planning on hitting the ap trail this springsummer 2016 season, and would love some companions/road (trail, I guess) dawgs.
Currently working 72 hours a week to save up maybe goal wise 2-3k for a possibly 3-4 month adventure. So if you got a little stash it'll be a plus, but I'm not against traveling with someone who doesn't have much. PMA, knowledge of surviving outdoors, musical abilities can suffice as well. Preparation s a plus.
Anyways, I'd like to get this marinating. Let me know if anyone.is.dooown!