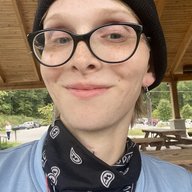 Joined

Jun 17, 2019
Messages

21
Location
Anyone live out of a Honda Odyssey? I've been driving one since high school and it's a 2009 model at 160k miles and still going. Although it's clearly at the end of its days after a bunch of accidents. Still works and I drive it daily but it's a senior now and ongoing repairs are going to start going up a lot the more I have it.

Yet I like it so much I honestly just want another Odyssey to use for van life. It's more stealth and easier to park than a big van, I'm really familiar with it's driving and am going for something of a minimalist build so am okay with not having the space to make something too bougie (couldn't afford it anyway).

A lot of builds I see involve stripping most of the interior and insulating it. How necessary is this really? What're trade offs if I don't? I took a minute to look at the ceiling today and recognized I'd be messing with a lot of stuff if I rip up the ceiling (I have less worries about the floor).

Specific advice appreciated, videos and pictures too!