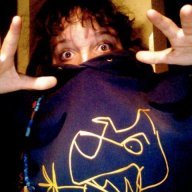 Joined

Feb 11, 2017
Messages

83
Current Location
Hi everyone, I'm in Montréal, Canada at the moment and I'm looking for someone to travel with me as I'm too anxious to go alone, and kind of trapped in a weird confort zone. To be short, things could be better and I'm struggling against myself.
I don't really care about the direction, I just don't want to spend lots of money. I can busk (I play the uke/I sing/I play the saw and like kazoo, shakers and stuff), but I'm not confortable panhandling.

I was supposed to go in the west to say hi to some friends but nobody there is close enough to be another "confort zone" I just want to reach. It's just that I don't have a goal and it's far.

Anyways yeah I'm a bit trapped in my head here, and not able to make a move. Anybody wanna help please ?