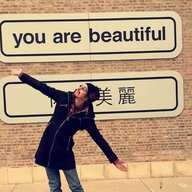 Quality Control Queer Commando
Staff member
Moderator
Joined

Aug 20, 2010
Messages

1,695
Hometown
Traveling from

Santa Cruz CA
Destination

New Orleans LA
Hey everybody, so I'm about to drive some serious distance next weekend and I wanted to post my route in case anyone needs a ride along it.
I'll be departing from Santa Cruz next Saturday and heading towards Las Vegas. Then its onward through Denver then southeast to Joplin Mo and then Memphis then finally ending in New Orleans.
I only plan on stopping when I need to rest as well as visiting a friend in Joplin for a night. Other than that it'll be as straight shot. If you're somewhere along that route I'd be happy to pick you up and either bring ya to NOLA or even just a lil further east if that's what you're trying to do.
Gas money is appreciated but not necessary. I'm queer as fuck so either be comfortable with that or find another ride. I don't drink but don't mind drinkers as long as you're chill.
I have enough room in my van for two more, whether that's two people or one person plus doggo.
Lemme know if you're interested, cause I'ma be bored as hell without the company.