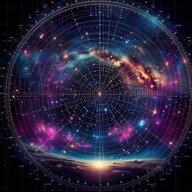 Joined

Nov 19, 2019
Messages

67
Age

32
Location
Website
Problems are something we give to ourselves to give our egos something to make us feel we have to confront and let eat us up inside over time, but I have realized thats not what problems are actually for.
They are our signal that changes to our circumstances have arrived and its time to adapt and rethink our former way of life.

In this case finding the law to have no problem betraying my best interests with no explanations, apologies, or sincere and reliable offers to make things better, I have found that I cant see the law the way I once did.

I find that morality is based on circumstances, and my circumstances are that law is at best an ideal because it is enforced by self-centered human beings. It is a pretense, an illusion force-fed to the masses and backed up with cruel actions, whether contradictory or not.

Ill forgive but Ill never forget.
Police get mad that people dont trust them and have turned on them but they even go so far as to take it upon themselves to judge another human beings worth even lacking any context to the persons past experiences with how the law was used to harm them unfairly.

Law is just more dogmatic bullshit and theyre just oppressing people while telling themselves its justice.

the American government is a business and the politicians are the CEOs and all they do is promote greed by making a society that runs on something as worthless and common as paper.
I could easily see them acting like the bureacrats in the Hunger Games that entrap people and throw parties and laugh about how pathetic and powerless the peasants are so they can stroke their own egos. its an inane circle-jerk.
Last edited: